The all Scandinavian Convention of Young People in AA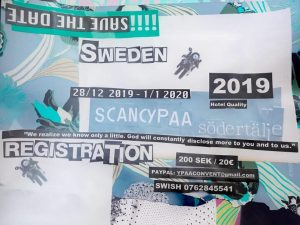 2019 Host: SÖDERTäLJE
Plus an epic New Year's Eve party!
More info will come soon…
YPAA: A Young Person in AA is anyone who is young at heart or has room to grow. Anyone who has a desire to stop drinking is welcome to the Convention. We love you, lots and lots.
Send us a question or comment or ask to join the Facebook group!